Erasmus+
Our prospects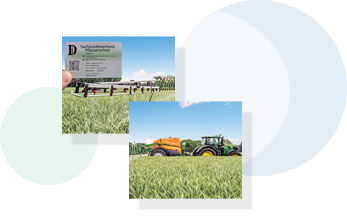 Here you will find a current overview
of our brochures for download as PDF
Mobility with Poland
In the years 2016 to 2020, a large number of Erasmus+ mobilities were carried out at DEULA-Nienburg under the key action KA102 (Mobilities for teachers and learners in vocational education) with Polish vocational school classes and vocational school teachers.
All the projects already implemented had a vocational education background from the fields of agriculture, horticulture, agritourism. The purpose of this partnership is to strengthen the European educational space, to deepen mutual trust in the quality of education and to increase professional competences for employability.
Furthermore, a partnership with "Euroyouth" from Lisbon has also been developed for the year 2021. The practical feasibility of this mobility currently depends on the development of Covid-19 pandemic.